Hi I'm Henry and I have Autism.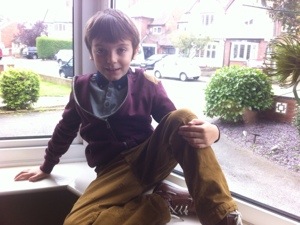 This website was set up in 1998 by Henrys mum and dad to share Henry's journey with our friends and family when we began the Son-Rise Program® home teaching course to give Henry a better quality of life and a brighter future.
Henry made greater progress than we could ever have hoped for and in September 2012 Henry was able totransition into mainstream school with one on one support.
This website is about Henrys story which certainly isnt over. We are continually helping Henry to deal with the constant challenges he faces as he stays with us in our world
We also hope that this website will help other families with special children who would like to embark on their own journey with a home education programme. We are planning to create a section that shares our experiences which can hopefully offer some support and asssistance to families who are in the same position we once were but it will take some time for us to get all the information together that we would like to share. Please email us if you have any other questions. We are really happy to help and would love to hear from you.
Just one little note that's really important for us to say:
We hope this inspires others to believe in their child and the possibilities for the future. We do know that we are lucky that Henry was able to join us so fully in our world and that for other children there may be more obstacles for them to overcome but we really believe that however far your sonrise journey takes you it will take you to a far happier and beautiful place for you, your child and your family than the one you were on. You will all change so much and appreciate so much more. It has been the wonderful gift for our family, our daughters have benefitted so much too, and we will always be more grateful than we can explain.
Thank you for taking the time to read our story.